Our Products
noteworthy
Monetta Farrier Specialties' 20th Annual Spring Fling & Open House
Please make sure to PreOrder for

Spring Fling.

We want everyone to be able to take advantage of the10% discount.
Please call the shop 803-685-5101.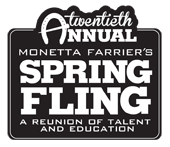 April 18, 2015
Open House (All are welcome)

April 16 & 17, 2015
Two days of Hands-On (Limited to 20 participants per day)
We are now taking payments for hands on spaces for these dates. Space is limited and is filling up fast! Call us today to reserve your spot!

We look forward to seeing everyone here in April!

Download the Event Flyer